Revolution Slider Error: Slider with alias Services not found.

Maybe you mean: 'free' or 'passwords' or 'Quizshow' or 'main' or 'WhattheFact' or 'TenPack' or 'AnswerChamp' or 'slider1' or 'slider34' or 'sliderTNTeach' or '12-pack-quiz-show-games' or 'slider33' or 'mac-6-pack' or '4-pack-sports' or 'quickquiz' or 'multiboard' or 'random-chance-elements' or 'slider32' or 'slider25' or 'slider36' or 'slider26' or 'injeopardy' or 'QuizShowPremium' or 'prize'
"I find that my students look forward to learning when I incorporate your slides into my curriculum. I teach various business system processes to clerical staff in my organization and find that students are students, no matter the age level. They all enjoy being entertained during the class. The sights, sounds and game changes stimulate interest way more than the 'same old, same old'. TGI games take the 'boring' out of learning. Keep up the great work!"
- Kimberly A.
,
What we can do for you
ç
Create product or training videos using your multimedia files.
Add custom pictures and logos to your TGI game.
Train the trainer sessions for games purchased from TGI.
Develop customized training program icebreakers, team builders and energizers.
Host your training game meeting.
Analyze ALL your current training needs.
Work with specific trainers to improve their skills or knowledge (by phone or on location).
Train the trainer meeting about TGI's exclusive "Retention Based Interactive Learning System with Embedded Memory Techniques".
Work with your trainers to develop their PowerPoint skills (by phone or on location).
Develop pre-work or post work for meeting based on your training material.
Train the trainer meeting to integrate interactivity into your training programs.
Train the trainer meeting to integrate memory techniques into your training programs.
Train the trainer meeting to develop interactive presentation styles for your trainers.
Our Training Staff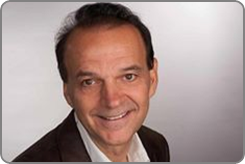 Gary Trotta has worked as a corporate trainer for over 26 years. He has provided workshops for training conventions around the country and instructs classes on learning and the brain. Gary holds a Master's Degree in Human Resources and Organizational Development from the University of San Francisco. He is one of the founders of Training Games Inc. and has worked to design and develop training games for some of the largest corporations in the United States. Gary is passionate about learning, considers himself first and foremost a trainer and is eager to work for you.
Mick Riley is a co-owner and founder of Training Games Inc. Mick has extensive experience and expertise with Microsoft Office products and has worked as a consultant for fortune five hundred companies over the past 15 years. Mick has literally designed and developed hundreds of training games, team builders and icebreaker applications for TGI and many American corporations. He also has a background in training and employee development.
Training Games Inc. is an Arizona-based corporation established in 2003 and dedicated to developing creative and innovative learning solutions. The company's products are designed to incorporate interactivity and fun into any training program and to increase participant learning and overall retention. No job is too small or too large for us. Consultancy is offered on an hourly, daily or on a project basis.
Call or Email us to discuss how we can help you with your training or human resource needs.