Top Five Feud Frenzy — 6 Feud Games in One

This product is now available as a free download in our Members Only section. Access to the Members Only Resource Library is just $49.00. Purchase Members Only access here.



A fantastic way to tell your class participants to get ready for some interactive fun and learning! Two teams compete in this FEUD STYLE game by guessing the top 5 items in each category as well as their correct rank order within the top five. There are actually six complete Feud Games in this one application and each game is loaded with great features like one click scoring, automatic team selectors, five regular game rounds and a bonus round, great game sounds, music and animation.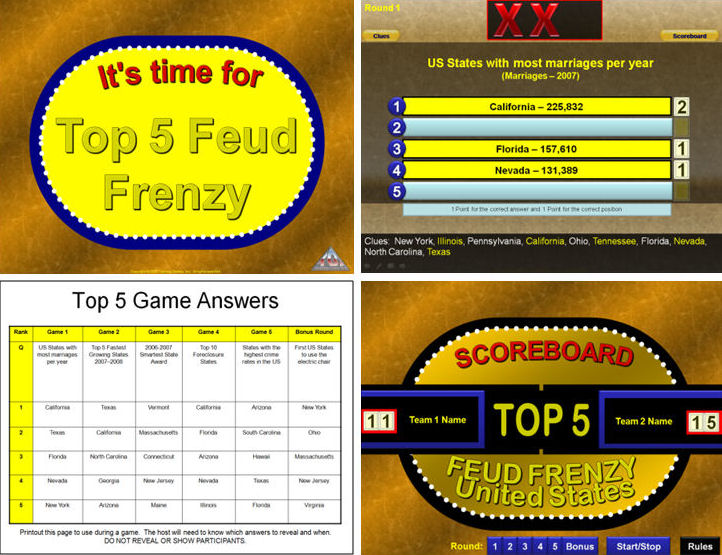 Each of the six Feud Games is built around a general topic including:
Animals
States
People
History
Christmas
Geography
Better yet, because the Top Five Feud Frenzy is a PowerPoint application, it easily edited and you can create new game categories to meet ANY training need. A sensational ice breaker game and a must have for your training tool chest!