3-Pack Holiday/Party Trivia Games for Home and Business
This product is now available as a free download in our Members Only section. Access to the Members Only Resource Library is just $49.00. Purchase Members Only access here.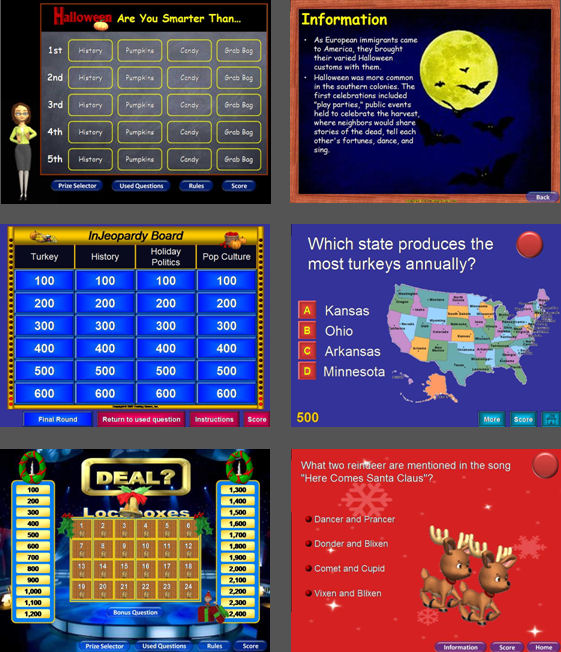 Games Included Are:
1. Are You Smarter Than Halloween
2. InJeopardy Quiz Show Thanksgiving
3. Deal Quiz Show Christmas

Have fun with your friends, family or co-workers with these great games loaded with holiday trivia. These games are terrific for program icebreakers or team building events and are designed to maximize fun and participation. Each game can be projected on a screen for classroom presentation or streamed from your computer to a television set for party fun in your own home. Designed for PowerPoint 2003 - 2007. Games come complete with built-in Ice Breakers, musical introductions and finales. All games include additional slides with more trivia facts.