Training Games PowerPoint MAC 6-Pack Team Builders
This product is now available as a free download in our Members Only section. Access to the Members Only Resource Library is just $49.00. Purchase Members Only access here.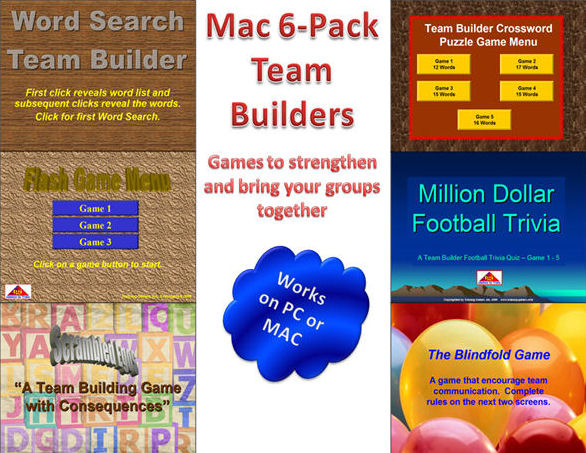 These training games are designed to work on a Mac, but will also operate on your PC. Input your questions from your own training or teaching material.

Games included in this 6-Pack of MAC Team Builders are:
1. Word Search Games - Find the hidden words and WIN!
2. The Flash Game - How's your group's memory today?
3. Scrambled Egos Game - A word jumble game with fun consequences!
4. Crossword Puzzle Game -Great team solving fun.
5. $1,000,000 Football Trivia Game - Answer all the questions correctly to reach one million.
6. The Blindfold Game - Work as a team to help your team members guess the hidden word.

Some of these games are from our classic collection and others are brand new. Each game has several game rounds allowing you to play over and over again!