Contact Us
About Training Games, Inc.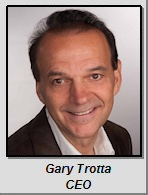 Gary Trotta, our CEO, has a Master's Degree in Human Resources and Organization Development from the University of San Francisco and a B.A. in Psychology from New York State University at Geneseo. He has over 26 years of experience in corporate training and various Corporate Management positions. He considers himself a "Trainer" above all else. The concept of TGI started with Gary. Contact Gary Trotta at [email protected]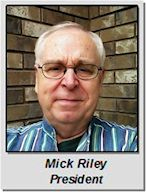 Mick Riley, our President, is a retired sales and marketing manager for a top 100 company. He also has experience as a trainer and is currently a computer software consultant to several companies. He develops Microsoft Office and VBA solutions for marketing, sales, planning and finance departments. He brings his computer expertise to developing and writing the games which you'll see throughout our site.
We understand that many corporate training programs are less effective because they fail to get the participants involved in the materials being presented. Training Games Inc. gives the trainer the ability to put their training review materials in a fun, professionally developed, and participative game. Let this concept work for you and turn your training efforts from good to great!
All of our software is protected by copyright laws.
If you have any questions about our products, submit the form below. We will call within 24 hours if a phone number is provided.