Training Game Customization Services
TGI GAME CUSTOMIZATION
Customization can include:
Changing background images (Your image $5 each, Our image $10 each)
Modifying the game color scheme (Based on your colors $15)
Adding logos (Your logo $10)
Adding questions to game:

Pre-written questions $2 each
Questions developed from your content $5 each

Slide customization ($25 per slide or bid)
Game Macro customization ($100 or bid)
Other customization will be handled on a bid process.
Total project minimum must exceed $25.00
CUSTOMIZED POWERPOINT TEMPLATES
Based on your own company, product, theme or presentation using your color scheme.  Includes one review and redo. ($50)
CUSTOM VIDEO INTRODUCTIONS
Intros are short videos used to introduce a program, company, product, segment or presentation which is 5 to 15 seconds in length with animation and sound using your text and logo (transparent background required).  MP4 or PPTX intro based on a TGI template with modified text and logo ($25)
Custom Video Introductory Templates
INSTRUCTIONS: Click on the thumbnails below to sample and select the perfect video introduction for your game.You'll be asked to provide the information you want us to place in the custom video introduction as well as your organization logo.
Note: Below you can select from sample videos (1 thru 16 and 21 thru 30) which will include your organization logo and up to two text lines for your organization information (For example: Game Name, Company Name, taglines etc.) Video samples 17 thru 20 offer up to 4 text lines (no added charge).  Click Here to fill out and submit our information form.
SAMPLE VIDEOS WITH LOGO AND UP TO TWO LINES FOR TEXT (1– 16)
              1                            2                               3
                4                        5                             6
              7                              8                           9
            10                            11                             12
             13                           14                            15
              16
SAMPLE VIDEOS WITH LOGO AND UP TO FOUR LINES FOR TEXT (17– 20)
             17                          18                            19
           20
SAMPLE VIDEOS WITH LOGO AND UP TO TWO LINES FOR TEXT (21– 30)
             21                             22                          23
            24                           25                           26
             27                          28                           29
             30
ADDITIONAL TGI GAME TRAINING

This covers time spent training you or your team after the initial hour included with the purchase of a TGI training game.  ($45/Hour)
TGI GAME HOST
Gary (our CEO) will host a TGI game that you have purchased and completed at your venue.  ($150 per day plus expenses)
CUSTOM GAME DEVELOPMENT (SPECIAL OFFER)
Want to have a PowerPoint training game custom made just for you.  Do you have an idea for a training game, icebreaker or team builder that is just in your imagination?  Would you like to see and play it?  Send us your concepts, thoughts and ideas and we can make it happen.  (we will send you a bid OR if we think it is something we can sell on our website, we will discount the cost of the game 50% to 100%)
CUSTOM SLIDES
Want to add a specialty slide to your PowerPoint presentation?  We can create many different types of slides which can be inserted into your presentation.  Anything from prize wheels or random generators to timers using custom animation or macros.  Prices will vary depending upon complexity and if macros are required.  (bid only)
If interested in any of the above services, please email at [email protected] or call Gary @ (602) 750-7223.  He can give you details about the order process, requirements, delivery methods and time frames.
Our Training Staff
Gary Trotta has worked as a corporate trainer for over 26 years. He has provided workshops for training conventions around the country and instructs classes on learning and the brain. Gary holds a Master's Degree in Human Resources and Organizational Development from the University of San Francisco. He is one of the founders of Training Games Inc. and has worked to design and develop training games for some of the largest corporations in the United States. Gary is passionate about learning, considers himself first and foremost a trainer and is eager to work for you.
Mick Riley is a co-owner and founder of Training Games Inc. Mick has extensive experience and expertise with Microsoft Office products and has worked as a consultant for fortune five hundred companies over the past 15 years. Mick has literally designed and developed hundreds of training games, team builders and icebreaker applications for TGI and many American corporations. He also has a background in training and employee development.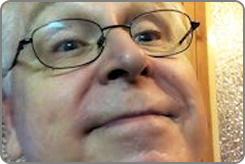 Training Games Inc. is an Arizona-based corporation established in 2003 and dedicated to developing creative and innovative learning solutions. The company's products are designed to incorporate interactivity and fun into any training program and to increase participant learning and overall retention. No job is too small or too large for us. Consultancy is offered on an hourly, daily or on a project basis.
Call or Email us to discuss how we can help you with your training or human resource needs.